Find us in the south of Essen
Our company is located in the beautiful southern part of Essen, close to Hattingen, in the so-called Elfringhausian Suisse.
If you have any questions or suggestions please send us an email: moc.deel-aps@test@web.urltcatnoc
This region in the heart of the Ruhr area not only offers a picturesque and beautifully green hill and valley landscape with cow and horse paddocks, but at the same time also a rich heritage of industrial culture in the Deilbachtal. Our company's building lies in direct vicinity of the premises of the Zeche Victoria (visible from our gym room :-)).
We believe that the scenic location and the industrial heritage both contribute not only to our unconventional and out-of-the-box approaches to our designs, but also to our responsible and thorough product lifecycle engineering without any room for "good enough" or even "planned obsolescence" work paradigms.
Some impressions from the "inside-the-box" :-)
We have many state-of-the-art facilities in our company at our hand to develop, machine, assemble and test our products, mainly
A high vacuum system for bakeout of individual parts before assembly.
A large vertical milling machine: Fritz Werner 9.133 (2.5t/10kW/SK40/800mm table)
A conventional precision lathe: Emco Maximat V10p
An electric bow saw: Kasto
A diamond cutting machine for ceramics
Two ultrahigh vacuum systems (VacGen) for testing
A large UHV system for development and research
A Heraeus HBB2448 safety workbench for dust-free final assembly
New circuits are tested inside our electronics lab, prototypes are being optimized and serial products tested and calibrated. Also, the supplies of our UHC test systems undergo regular testing, maintenance and adjustment.
Our meeting room I is located directly adjacent to out testing lab, only separated by a window - thus we always have an eye on our products, and don't loose track of our main objective.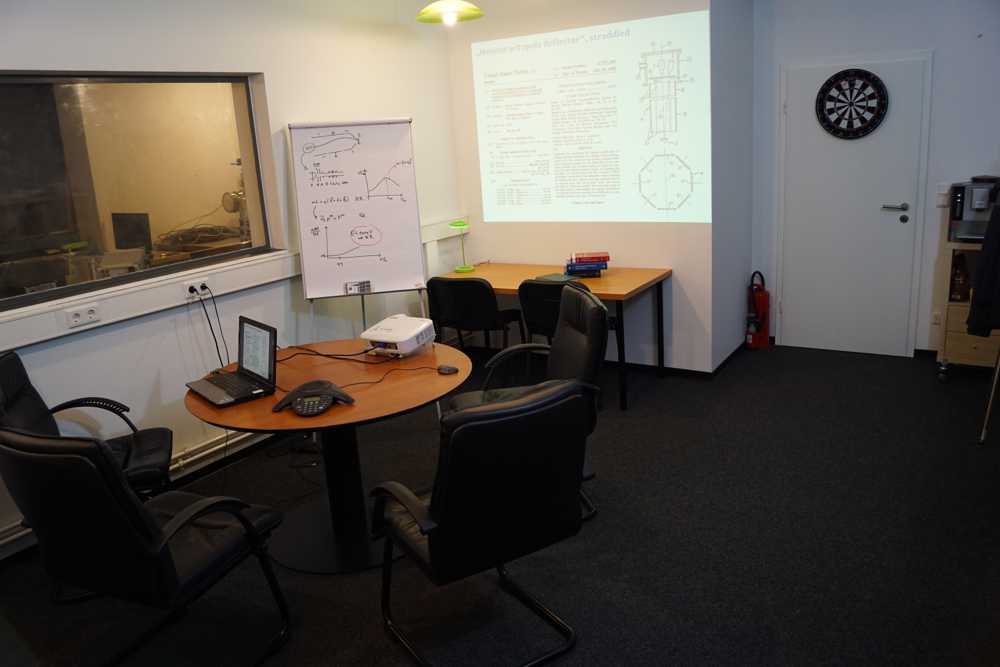 And while we sure are intensive users of the broad information resources in the internet, we still like the convenience, cosiness and quality of information one can only find in a classic library; ours contains more than 500 scientific books on physics, mechanical engineering, programming, electronics etc.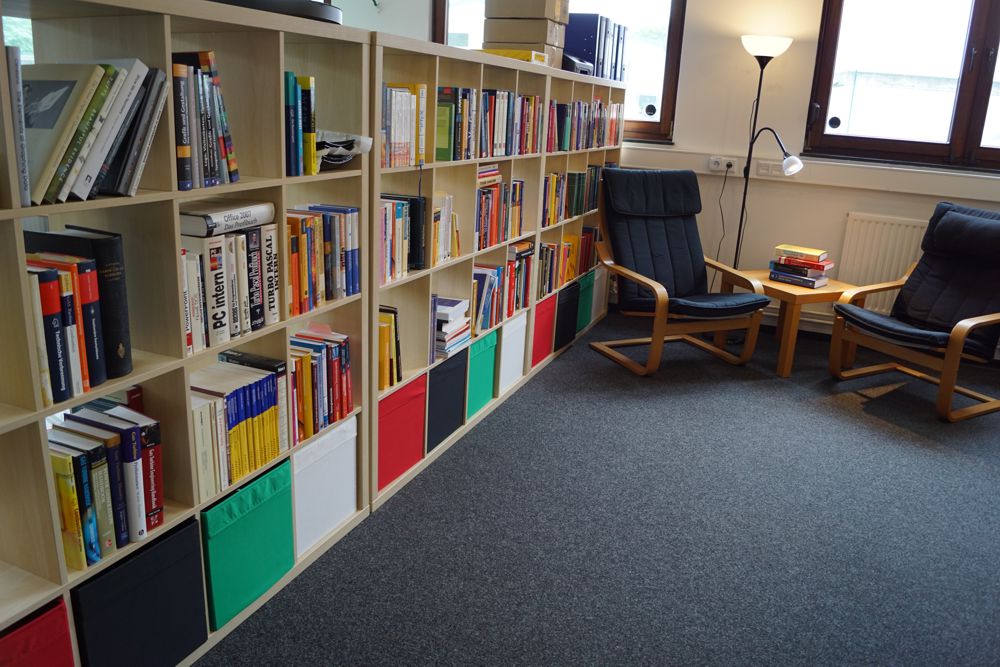 We are proud to enable our employees to find a healthy and sustainable work-life balance. This includes homeoffice with frequent use of modern communication options, such as online conferences.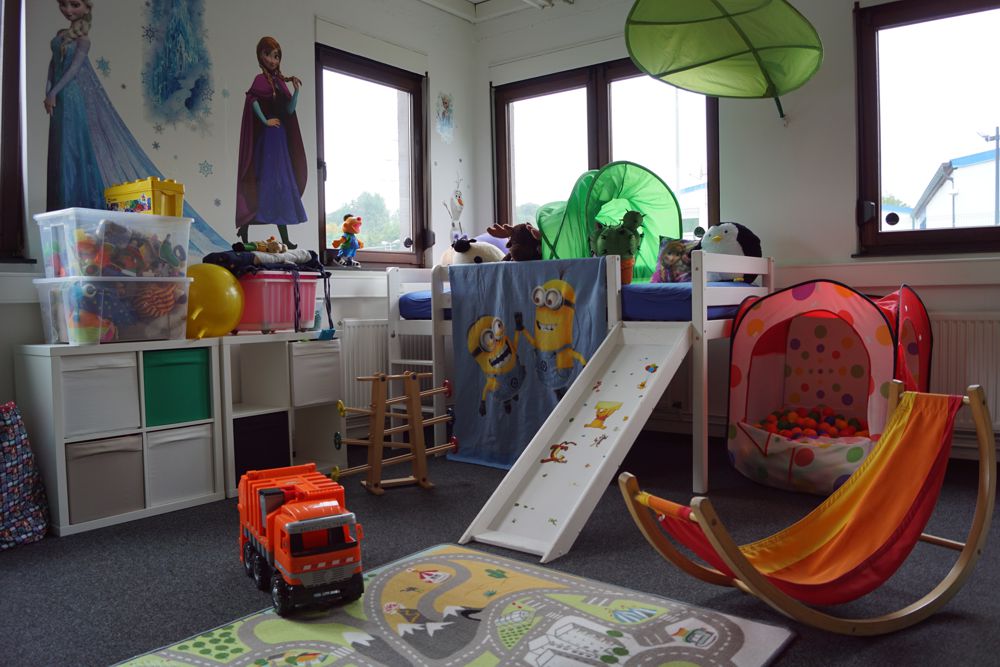 There are, however, aspects of our profession that can not be transferred into the virtual world of bits and bytes, but require tedious work in the laboratory instead.
Thus, as a safe and entertaining space for the offsprings of our employees, we have created a playground area.